Every 4 years, on the 2nd Saturday before the presidential election, the community of St. Leon, Indiana continues the tradition of the Pole Raising to commemorate the presidency of Andrew "Old Hickory" Jackson. Once a common occurrence, St. Leon is believed to be the only place where you can see the pole raising today. The locals head to the woods in the morning to cut down a tall hickory tree. Then drag it back to town for a short parade featuring a steam powered tractor hauling the tree behind. Next some political speeches and rallying followed by the raising.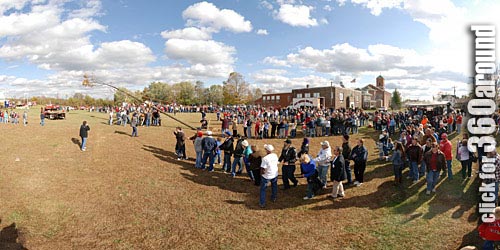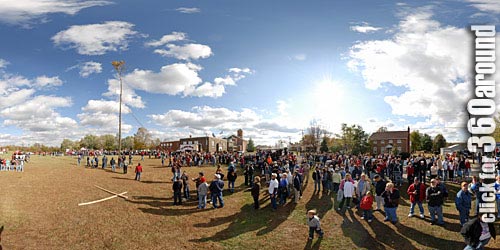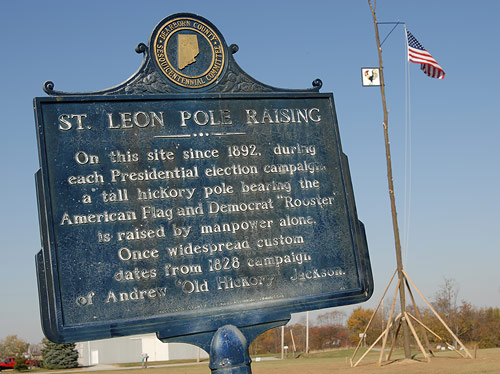 OCTOBER 2012 UPDATE:
Interesting side note to the sign picture above. It appears that the Dearborn County Democrat Party liked this picture so much they decided to put it on their poster for the 2012 Pole Raising.